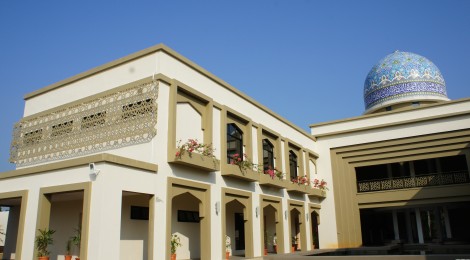 New Facility for Ma'had Tahfiz
At the beginning of this year, my daughter Kak Andak started first grade at a new religious school. It's a private school operated by the charitable foundation of the State Mosque, specializing in Quran memorization. For the last year and a half, it had been operating in the basement of the State Mosque itself.
A few months ago, it finally moved into a custom built facility in the corner of the large civic block that is home to the State Mosque, State Library and Arboretum. It's gorgeous! Designed with Quran study in mind, it is built looking inward, with all the classroom wings opening onto interior courtyards, and a low wall around the perimeter blocking out distraction. There is even a dormitory so that the children can nap between the Quran memorization period in the morning and the academic work in the afternoon. It looks a bit lonely at the moment, but that is because there are only first and second graders there. Next year they will add third grade and so on until the school is full.